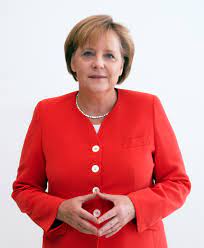 The End Of Merkel? The Left Crumbling Over Open Door Migration
On January 12, 2016, Posted by, In German Politics, With No Comments
Could the end of Angela Merkel be in sight, we've seen in recent days that Germany's open-door policy just isn't sustainable, you can't import over 1 million people into a country and hope that everything will be okay.
On New Year's Eve, it is claimed that over 500 women were sexually molested outside a train station in Cologne by what is meant to be over a group of 1000 men originating from Africa/Asia who has clearly come to the country in recent months.
Anyone with half a brain could of guessed that the Germans would eventually reach boiling point and with Angela Merkel's ratings quickly slipping in the opinion polls from a comfortable 75% all the way down to what it is now at 50%, can the chancellor last much longer.
Here at by-elections.co.uk, we don't believe she's got much left, with every day normal Germans taking to the street in protest this is no longer a fight between the far-right and the centre-left, this is Germany fighting to prevent its cultured being further attacked by one from a patriarchal society where women are seen as second class citizens and molestation and rape are the norm.
Just take a look at the video below and you can see how both feminists, the far-right and those unaffiliated with a side are taking to the streets and protesting over Germany's current very unpopular policy, with only the loony left still believing that this policy is the best.